Farshad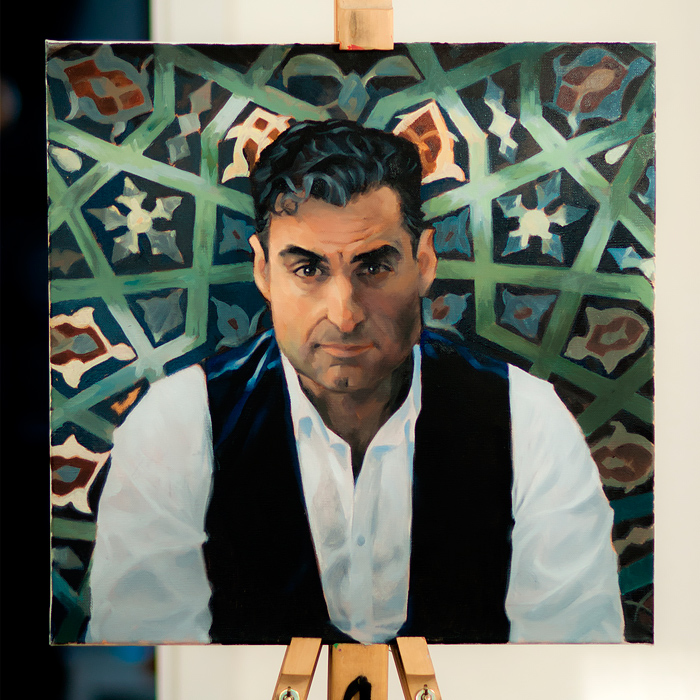 ACTOR Farshad Kholghi. Oils on canvas, 50x50 cm.
---
Stort olieportræt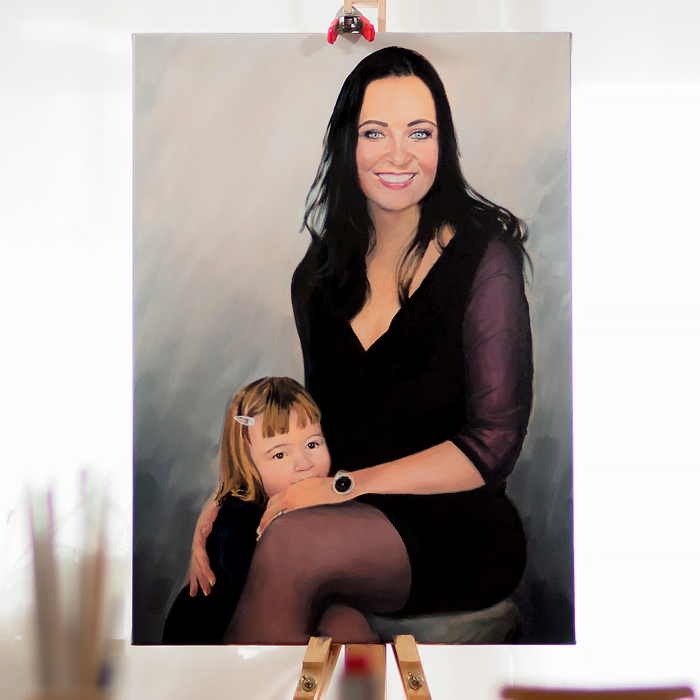 PRIVATE customer commissioned this lovely portrait of wife and daughter.

Oils on canvas, 50x70 cm., 2018.
---
Selfie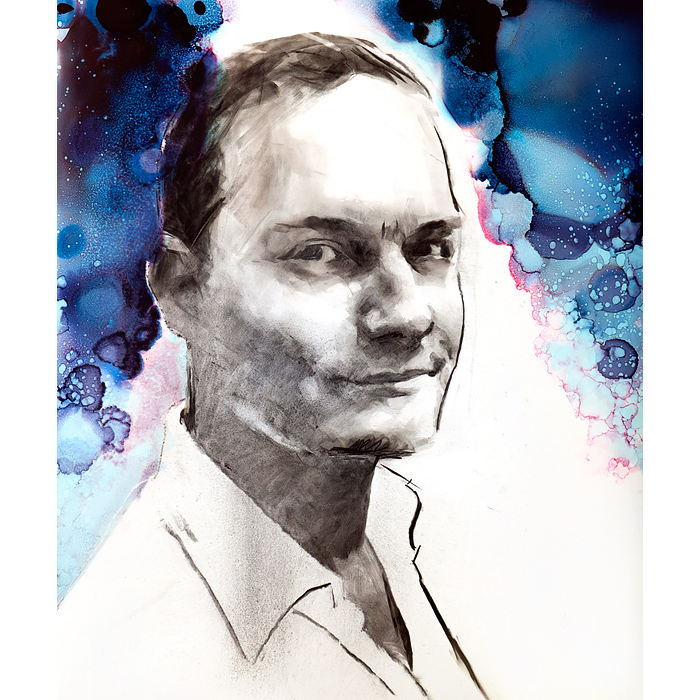 SELF portrait, charcoal and inks.
---
Dans2Go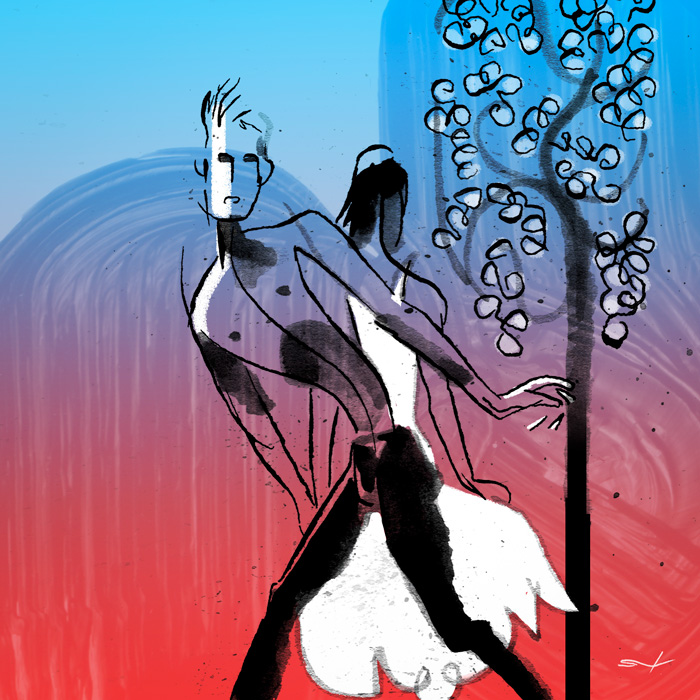 ROYAL BALLET sketch, January 9th. Lovers from the dramatic 'Beginnings and Endings' by young dancer Oliver Starpov, highlight of the annual triple-bill Dans2Go.
The two other pieces were 'The Conservatoire – dance class' by Bournonville, 1849, and Jerome Robbins' 'Other Dances', a love letter to Chopin.
Entire bill super solid; sympathetic cast and great visuals. Get your tickets.

My instagram feed with more reportage is here.
---
Jutland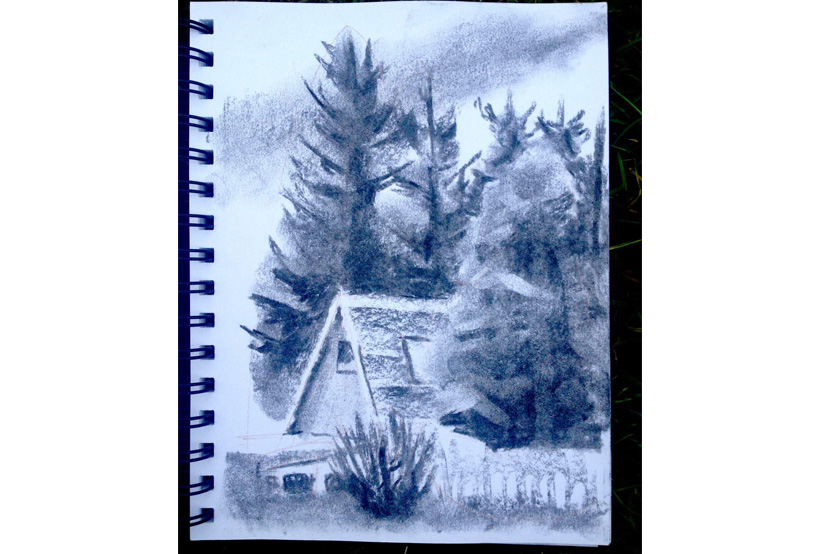 CHARCOAL sketch, January 1st.
---
Dirty Dancing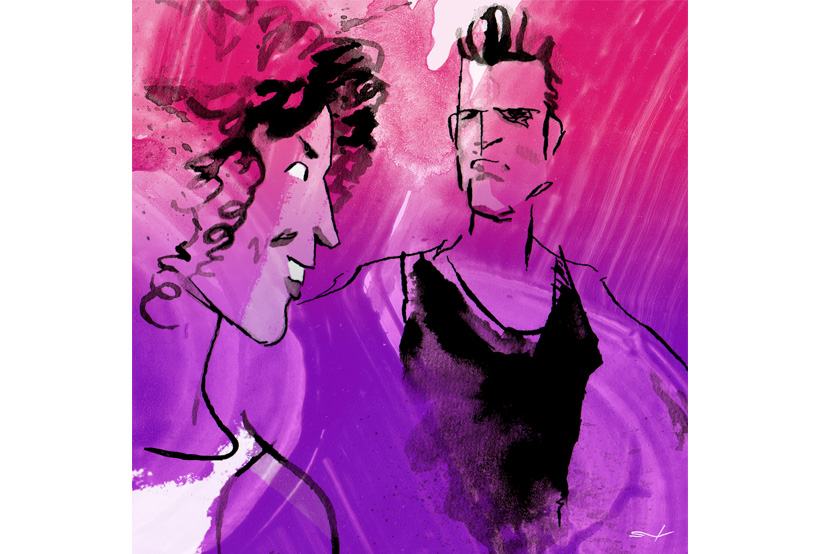 SILAS Holst and Mathilde Norholt in 'Dirty Dancing – The Musical', drawn July 2016 in The Royal Danish Opera.
---
Portrait of a woman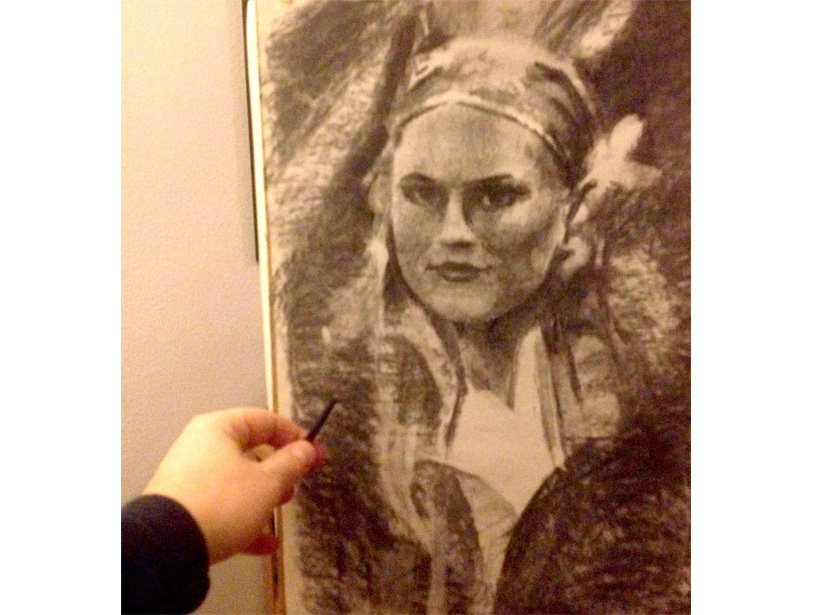 PRACTICE portrait. Willow charcoal on newsprint, from an original by Nathan Fowkes.
---
Charcoal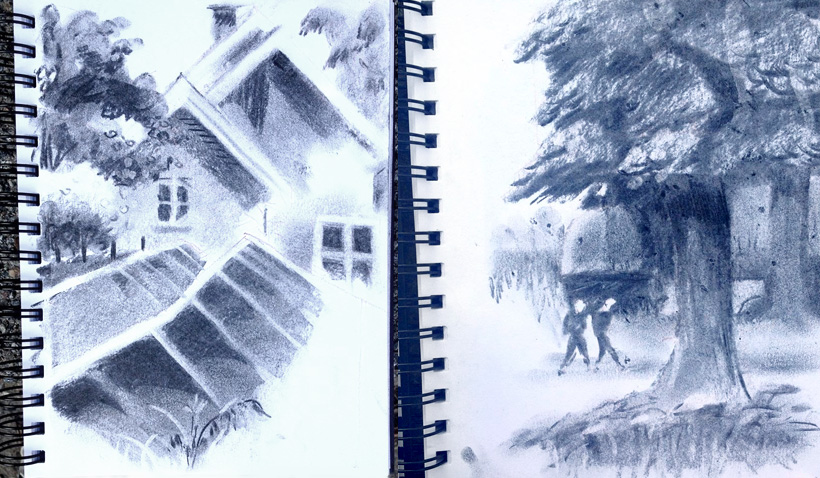 FAST sketches from the area around my studio.
---
Sketching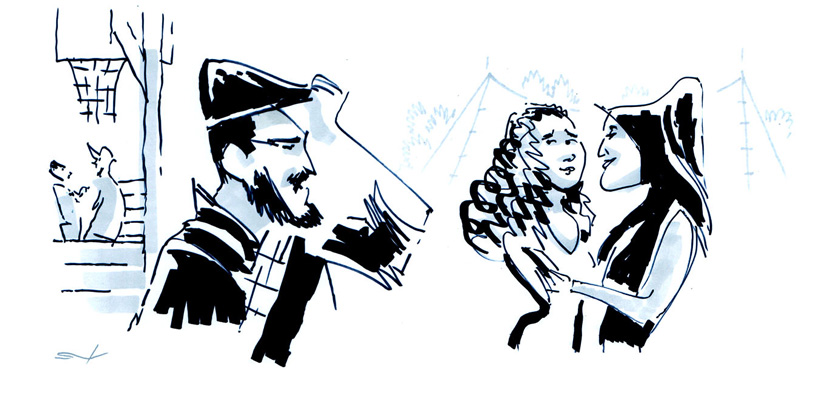 REPORTAGE drawing at a local festival.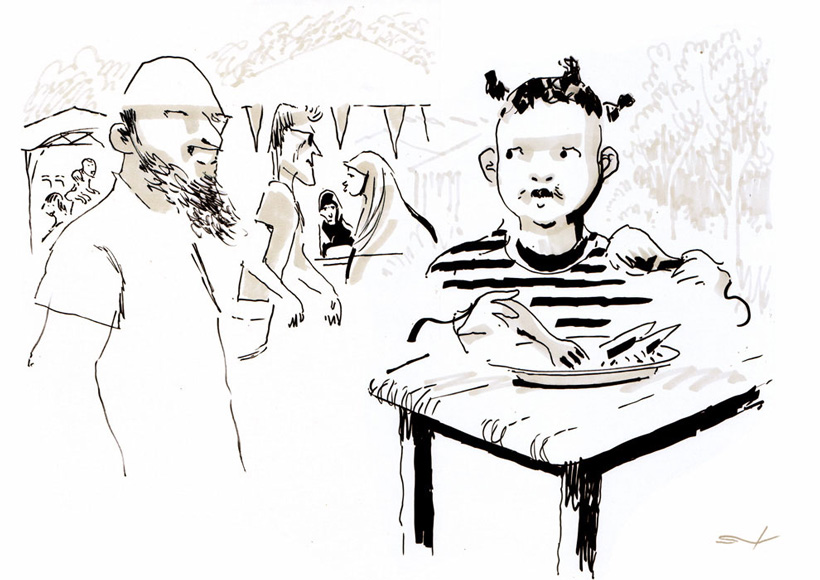 ---
Falstaff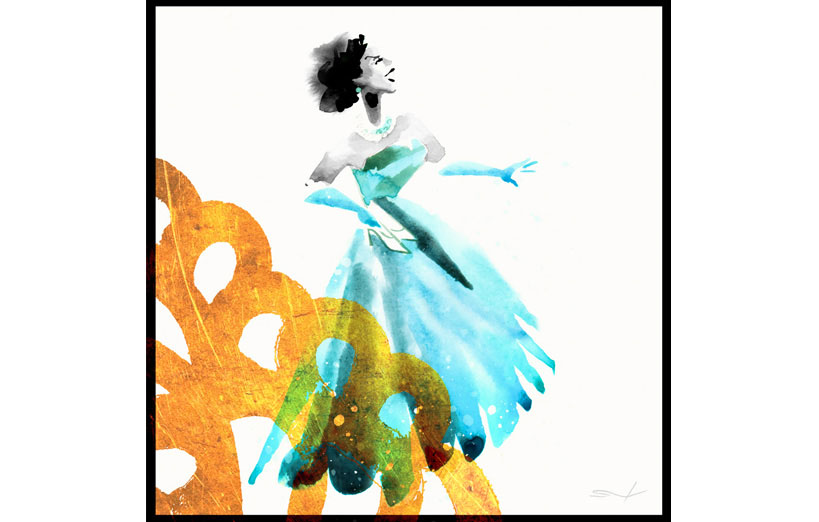 Wonderful soprano Nicole Heaston in The Royal Danish Opera's production of Falstaff, february 2016.
The fat knight, Falstaff needs money for his hobby (drinking), and thus writes glowing love-letters to the town's wealthy women. The letters he writes are identical. But Falstaff has forgotten one thing: Women talk.
---
Sketching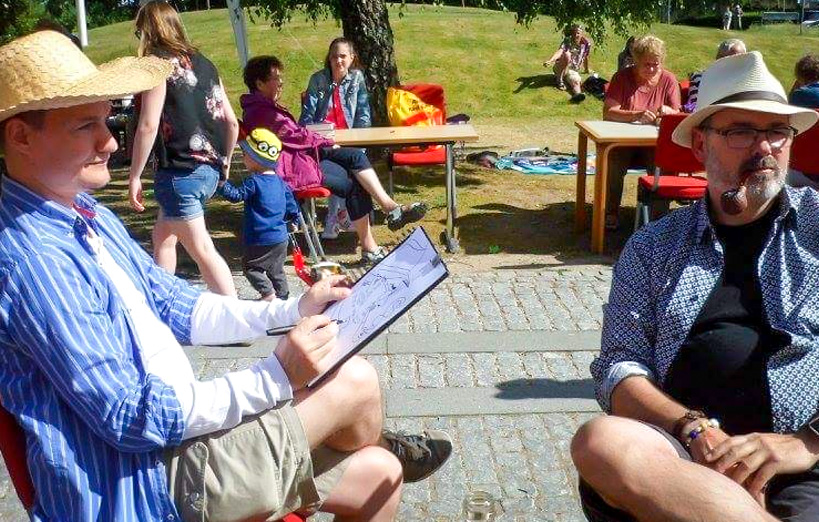 SKETCHING a priest at a church event. I actually drew three priests that day! It was hot, and some kind stranger came up from behind and put a straw hat on me.
---
Nanja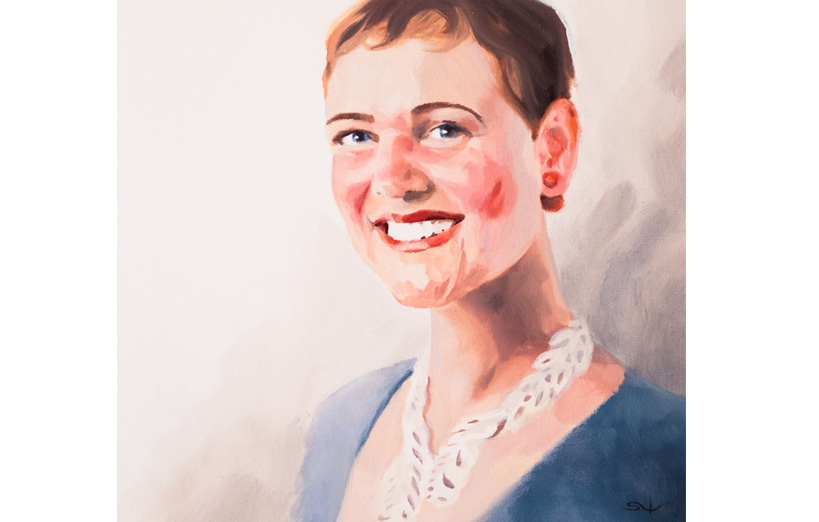 OIL portrait of a friend. Spring 2016.
I'm taking commissions, do get in touch.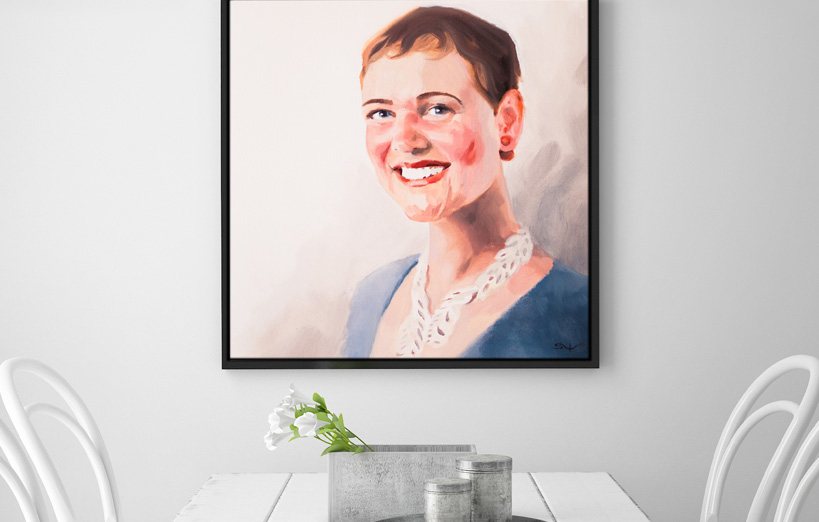 ---
Salome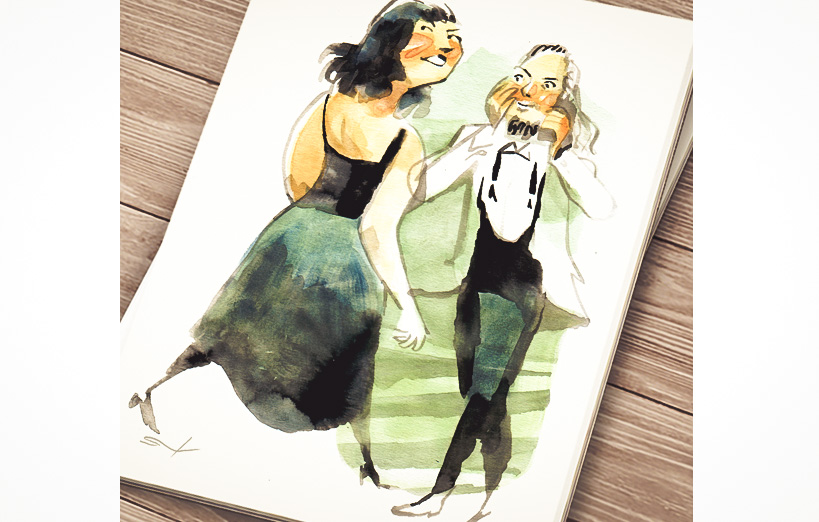 Theatre sketch of SALOME's parents, whose daughter in a sizable parenting fail, demands John the Baptist's head on a platter. Singers Johnny Van Hal and Susanne Resmark pictured in The Royal Danish Opera's production of Oscar Wilde's Salome. Spring 2016.
---
Powder Her Face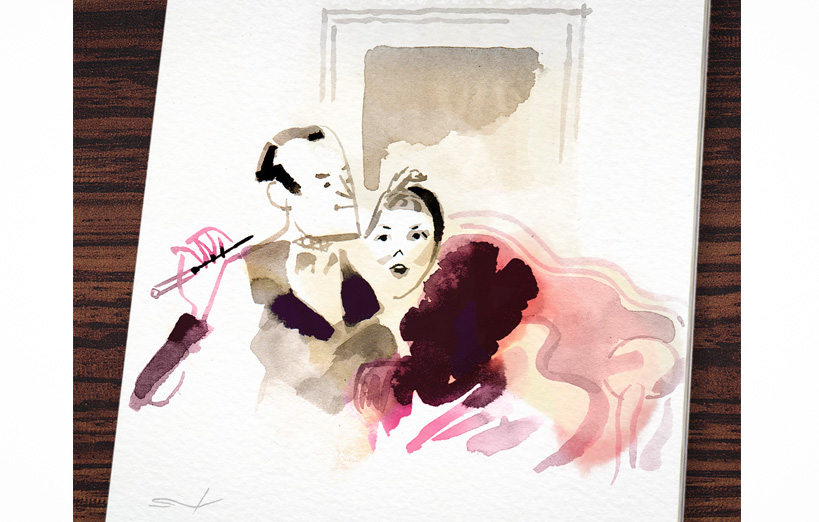 CHATTERING CLASSES glee – Singers Alexander Sprague and Sofie Elkjær Larsen enjoy the Duchess of Argyll's latest scandals in The Royal Danish Opera's production of 'Powder Her Face', conducted by Robert Houssart.
---
Verdi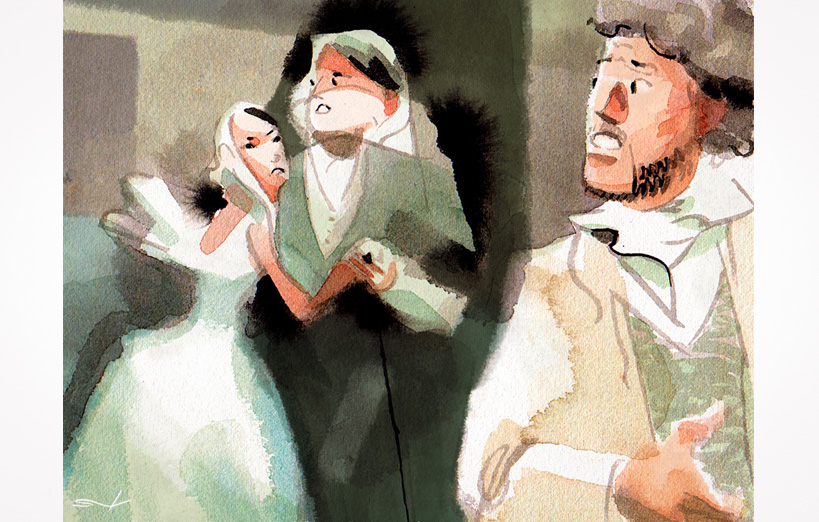 In Verdi's SICILIAN VESPER, French-occupied Sicily breathlessly awaits the signal to draw knives. Pictured, David Pomeroy, Gisela Stille and Erwin Schrott in Stefan Herheim's direction. Drawn at The Royal Danish Opera, may 2015.
---
Svikmøllen
The annual Svikmøllen is here – in its 101st issue. I have contributed a good amount this year, and enjoy the company of the best Danish newspaper illustrators.
---
Oils
After Frans Hals, 1620s.
Frans Hals painted his vibrant subjects with alla prima-style visible brushwork. He left no drawings and is speculated to have sketched directly onto the final canvas. In addition to Hals' rough, lively style, his subject matter of townspeople and merrymakers put him at odds with his contemporaries.
---
Smile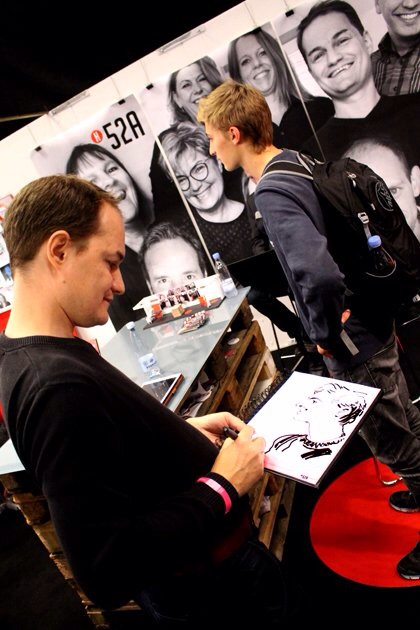 Hillerød Posten. People love getting their portrait drawn.
Photo: Jens Berg Thomsen

---
© Sune Watts
Please contact me at: sunewatts@gmail.com | (+45) 28 14 32 06